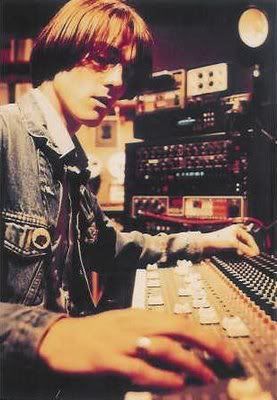 Caught a great show by this gent a couple of nights ago, in his occasional Spectrum guise. Hadn't seen him perform since the heady days of Glass-era Spacemen 3 (when he & Jason P were still seated on matching Val Doonican-style highstools, relentlessly digging into their strings with venomous gusto & dragging each song out until their picks virtually disintegrated into dust - am not sure if they even had a drummer at that point but they definitely hadn't made it to the top of the bill...), lured in like a moth to a mirrorball after Peel played their
totally out there
version of the Elevators' "Roller Coaster"
in it's 17 minute entirety
one night, so I wasn't entirely sure what to expect. In the meantime I'd only seen him play as an add-on to somebody else's schtik (adding retro-futurist bloop & skree to a Stereolab live set c/o an iconic VCS-3 for example). The half-anticipated ceiling-high stacks of pilfered BBC Radiophonic ephemera were sadly not in evidence this time, Sonic instead positioning himself behind a tasty vintage Farfisa while a small, efficient (& super tight) band set up an irresistable, hypnotic throb. Kicking off with the gentle motorik of "Mary" (written in memory of Stereolab's Mary Hansen), the set glided through the Spacemen 3's excellent reimagining of The Red Krayola's "Transparent Radiation", "How You Satisfy Me", "Revolution" (of course), "War Sucks" (
another
Krayola cover) & "When Tomorrow Hits" (written by Mudhoney for Sonic to sing) amongst others, culminating in a phucked up / phased out assault on the awesome "Suicide" (from Playing With Fire). Sonic's studied, ecconomical use of fuzz & distortion (none of the flailing Blue Cheer-ing of the enjoyable-but-derivitive support acts) & attention to the tiniest (ahem)
sonic
detail, particularly in the reverb department, was fantastic to witness. One solid hour with no messing about & uniformly excellent.
And this is my favourite album by him, 'ave a listen...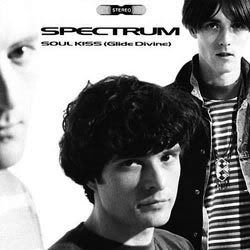 Spectrum