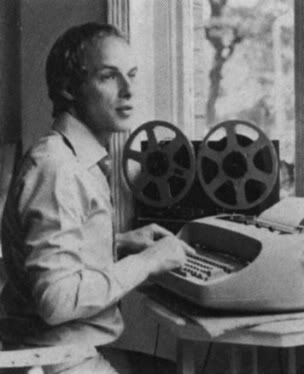 Oor Brian doesn't mention this one too often does he? Shame really 'cos it's actually very good - a cover of The Tokens' 1961 hit that dispays Eno's covert fondess for doo-wop, it's uncharacteristically daft & worthy of a listen just for it's "
Did I really just hear that?
" value. Released on 7" 1975 in a generic pink Island sleeve*, (with Another Green World's "I'll Come Running (To Tie Your Shoe)" overleaf), it's worthy of much wider recognition, though staunch ambient devotees might be wise to cover their ears & slip away to potter in the kitchen for 3 minutes or so...
*N.B. The sleeve above is from the later Italian issue btw.