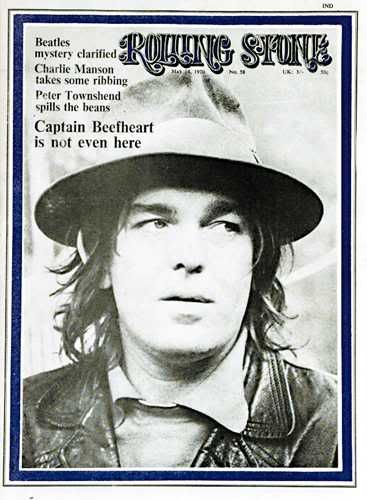 Like me, you've probably come across umpteen mentions of Don Van Vliet's idiosyncratic working methods: giving The Magic Band cassettes of his untutored piano playing to construct entire albums from, or whistling melodies directly into his musicians' ears. And,
like me
, you've probably never stumbled across any actual documentary evidence of
any
of this 'til now. I found
this
link over on the Sonic Youth forum - it's apparently Don warming up for the Trout Mask Replica sessions. I dunno where folk keep digging this stuff up from but surely only a twerp'd complain!
From the same source, there's
this
link to what remain Don's most recent recordings: a fragmentary collection of spoken word pieces (c.1977-99) included as part of a signed, super-exclusive deluxe package called Riding Some Kind Of Unusual Skull Sleigh (initially retailing at a prohibitive £300 but going for
w-a-y
more than that nowadays) - nope,
I'd
never heard of it either. He sounds terribly frail on this later stuff but, it being The Captain, it's never less than 101% captivating. Long may he prosper.