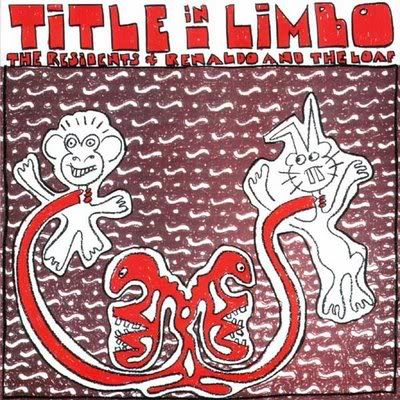 Title In Limbo was recorded over four days in 1981, when The Residents were visited by their English counterparts (
sort of
) Renaldo and The Loaf while the latter were on vacation in San Francisco. Unable to finish the album before the duo returned home, it was quietly put to one side & essentially forgotten about until 1983 when, in the midst of a minor financial crisis at Ralph Records, the half-finished album was revived as a potential financial lifeline, The Residents conspired to fill out these gentle, playful tunes with additional vocals (courtesy of Nessie Lessons) & guitars (the ever-present Snakefinger) & to ready the album for release. Brian "Renaldo Malpractice" Poole made a flying visit to sing & participate in the instrumental overdubs also, while Dave "Ted The Loaf" Janssen, unable to get time off from work, contributed tapeloops.
Less self-consciously whacky than Renaldo & The Loaf, yet more approachable & (dare I say it?) poppy than The Residents, Title In Limbo (aka Turtle In Lima) is one of the last Residents LP that I can actually sit down & listen to throughout without wondering "What if?" (i.e. "What if they hadn't embraced horrible digital technology so totally at the expense of their ingenuity?") - only The Mole Trilogy & low-res soundtrack works like The Census Taker (c.1985) come between them & underwhelming, stack 'em high, digitised commodification from hereon. Despite an "experimental edition" of 1,000 numbered Ralph CDs that oozed out on the late 90s, Title In Limbo has yet to be properly reissued anywhere. A handful of songs have appeared as bonus residue on assorted Residents' CDs here & there, but the majority of this divine collaboration is sadly still locked away in the Ralph archives awaiting future divulgence. Nifty Pore Know graphics as always. Blorp.
You can find out what Renaldo & The Loaf are up to nowadays here, but this is worth a look too. The Residents, of course, virtually own the internet. Oh, & many thanks to Filthy Sick for rehabilitating this much neglected beauty.