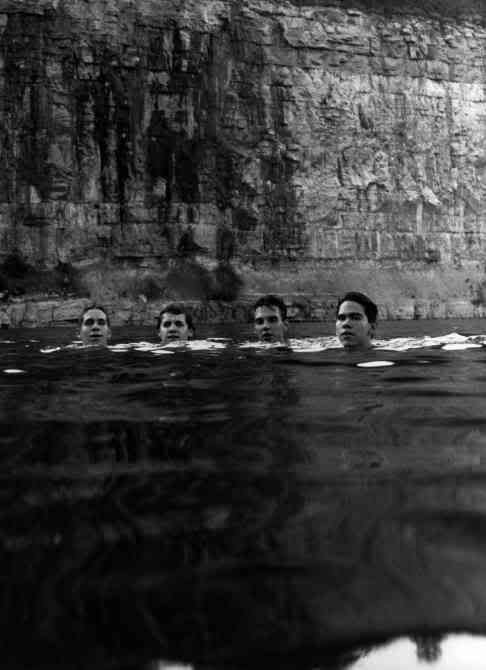 Hey, you know Slint, right?
Of course
you do. Tight with Albini & partially related to
Squirrel Bait
, they were an astonishing mid-80s outfit with a fetish for King Crimson's Red who accidently invented post-rock. Or something. They split in 1991 & have since gone onto to become deservedly influential but hideously over-rated (oh,
admit it
). They inexplicably reformed in 2005, for no reason other than to (
creditably
) blow their mystique, then disappeared again just as quickly - just as well on the basis of humdrum new composition, "King's Approach". I played my Jennifer Hartman copy of Tweez this morning before work & have been itching to listen to some live guff by their original incarnation all day. Chicago 1989 is what popped up when I Googled 'em (possibly recorded on 3rd March but don't quote me). Being a Brit, I never managed to catch 'em live first time 'round. The nearest I got was seeing Will Oldham on his first Palace Brothers tour here, upstairs in a tiny room above a long-demolished pub, with most of the original Slint line-up as his backing band. Twas a great night, trust me. Will was cleanshaven & had a full head of cherubic blonde curls (
imagine
). Ethan Buckler went on to form
King Kong
& I can't think of a bigger, better "
fuck you
" gesture than that...
Cortez