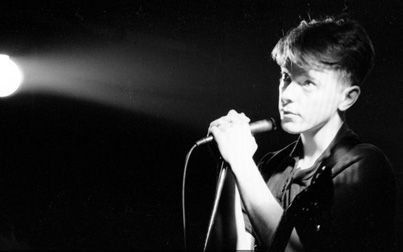 This is one of the better early New Order live recordings I've come across. Ironically, it's from my hometown, though it's not a gig I attended myself (I was far too young at this point & had to make do with reading about Fad Gadget in Smash Hits). I'm an enormous fan of their unfairly derided Movement LP, an album that even New Order themselves don't appear to have too much fondness for. I expect that's largely because of the uncomfortable cicumstances it was recorded in (when it must've felt like the entire world was watching & waiting on their every move) & because of Martin Hannett's perilous (terminal) phsyical & mental state at that point? Personally, I think it's the one
truly
great LP New Order recorded &, possibly
because
it's such an oft-dismissed piece corner of their back catalogue, it's the one I find myself listening to most. In fact, Power Corruption & Lies aside, it's the only New Order LP I can
bear
to listen to these days...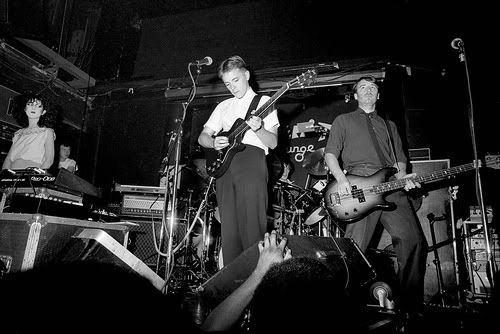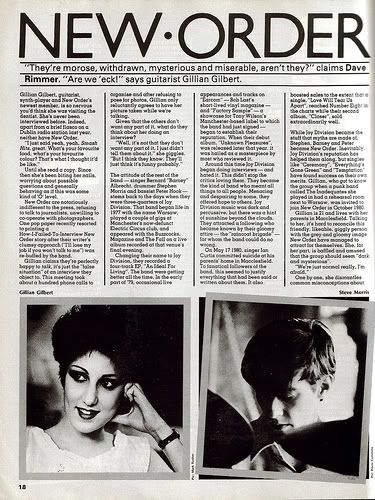 Live recordings from this period when, essentially, they were no longer Joy Division but still
not
quite
New Order, are legendarily haphazard. The struggle of sharing vocals, remembering lyrics
&
attempting to play their instruments simultaneously (Peter Hook & Steven Morris both regularly sang lead vocals early on) generally results in,
at best
, painfully mediocre performances. Or downright malicious & contemptuous ones at their worst (particuarly in Bernard Sumner's case, who didn't seem too pleased to be constantly pushed upfront). Most recordings from 1980 are a complete write-off & a rather soul-destroying listen, partly because it's such a shame to hear songs I love so much beginning mauled to death & partly because the band were evidently
not
enjoying themselves. By 1981 they were beginning to find their feet & establish their own identity, & this April recording is one of the best sets I've heard to date. It's an audience tape, but a
very
good one, with only a couple of very brief dropouts & the band on mesmerising form - they'd even sorted out their synths by this point (if you're familiar with Still you'll know what I mean). The original cassette evidently got twisted (v.briefly) midway through "Denial" which adds a certain, unexpected Satanic menace! (N.B. This
is
the entire show btw, I checked the New Order database & compared setlists.)
I personally didn't get to see New Order until 2-3 years later, post-"Blue Monday", by which point they'd "
crossed over
" to become one of those bands people went to see while Bono was away breaking America & mincing about on The Tube, etc. Not a marvellous night, all told (more the audience's fault than the band's though). This earlier show is absolutely fantastic however, many thanks to
this gent
for sharing. Incidently, the Gillian Gilbert interview is from Smash Hits (June '82) & the "ICB" clip was filmed at Granada Studios in 1981 for something called Celebration (I'd not heard of it either but there are more songs from the same session on Youtube)...
Procession