Though often labelled pedestrian in comparison to his Big Star apogee, I've long had a soft spot for Alex Chilton's 1970 sessions . Bored with The Box Tops & the fleeting pop stardom "The Letter" (#1 in 1967) entailed, Chilton jumped ship in early 1970 & snuck into Memphis' Ardent studios with producer & multi-instrumentalist Terry Manning, recording these songs for use as a demo to shop himself around as a potential solo artist. Atlantic initially offered him a deal but Chilton reneged on it, apparently hoping that The Beach Boys' Brother label might step in & take him on instead. In the prolonged contractual wrangling that followed, Chilton hooked up with Chris Bell, formed Big Star, recorded the #1 Record album (a reference to "The Letter" perhaps?) & presumably forgot all about this frothy cache of Southern fried R&B pop. Filthier & funkier than anything The Box Tops could muster (though a couple of their tunes pop up here in scuzzier garb), 1970 is a revelatory listen: trailer trash Booker T-meets-The Byrds
almost
. At least half a dozen of these could've (
should
've!) been exceptional 45s & a couple of them, "Free Again" & "The EMI Song", rank alongside the best Chilton has ever penned - not bad considering he'd go on to co-write two of the greatest albums of the 1970s (pre-punk anyway). Elsewhere, mischeviously sloppy pseudo-jams such as "Funky National" & the killer Archies/James Brown medley pre-empt the coarse cabin fever grooves of his Like Flies On Sherbert & Bach's Bottom LPs. Though they circulated as Nth generation bootlegs for years, it wasn't until the mid 90s that Terry Manning finally rescued the mono masters from the Ardent vaults & crafted this superior, definitive stereo mix. In turn, Creation's Slaughter Joe Foster got his hands on the tapes & released them c/o his labour-of-love
Rev-Ola
label (now reactivated via Cherry Red), though sadly it's been out of print for several years...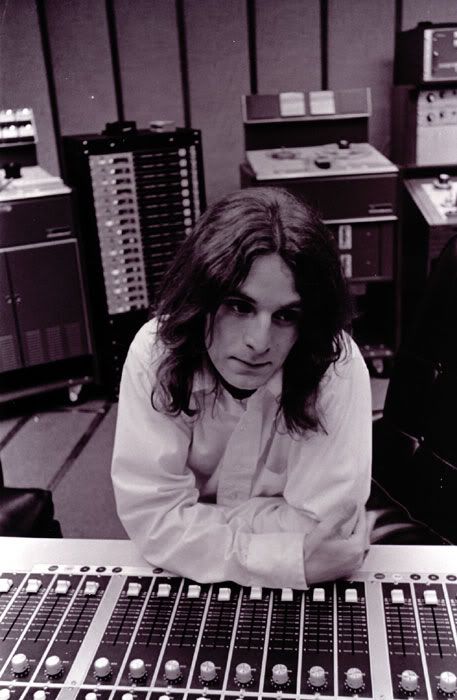 I've been digging deeper into Chilton's back catalogue with some gusto recently. Having long been put off by critics' dismissal of his post-Big Star career as a drugged & drunken fuck-you to his audience (essentially a bunch of Big Star-revering latecomers who just want him to sing "September Gurlz" & be suitably humbled by their fawning attentions), it transpires that those later albums, plus terrific 45s such as "Bangkok" & No Sex", embody perfectly the irreverent viscera of rock'n'roll. Afterall, wasn't rock'n'roll
supposed
to be one massive drugged, drunken fuck you anyway? Listening to this stuff now it's evident why The Cramps, for example, wanted him to produce their debut LP & it's
not
because they wanted to sound like Big Star. Tales of Chilton's artistic stubborness, i.e. mopping floors in a Memphis diner rather than renting out Big Star's arse, only engender further respect. And who, this late in the day, can blame him for not wanting to sing "September Gurlz" more than once or twice a year tops?
LINK REMOVED: Alex's complete 1970 sessions are set for re-release in January 2012, so this post is now obsolete.