I first laid eyes on Carel Weight's art while flicking through Grayson Perry's Unpopular Culture, the catalogue for a touring exhibition of images selected from The Arts Council Collection (they're on show in Wakefield at the time of writing).
Weight was born in Paddington in 1907 to middle class parents but spent much of his early life with a working class foster mother. His upbringing left him acutely aware of the disparity between deprivation & affluence & indelibly influenced his painting. Based in easily recognisable suburban settings, his pictures often impart an uneasy, uncomfortable silence, the aftermath of unspecified emotional drama perhaps. Their faintly surrealistic world of peculiarly English back gardens, cul-de-sacs & allotments seems strangely awkward & inhibited, their narratives pregnant with brooding menace. Weight's paintings remind me, albeit distantly, of being a very small child - not necessarily because they portray scenarios that I can vividly recall from my own childhood, but because they're exactly the sort of thing I remember hanging in the foyers of civic buildings & anonoymous dental waiting rooms, an almost subliminal presence during those interminable, immeasurable hours when time seems to have stalled entirely.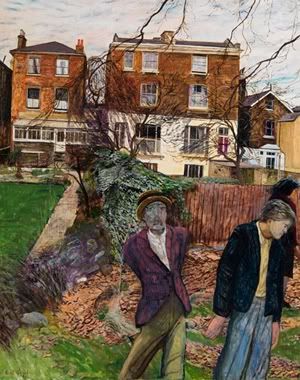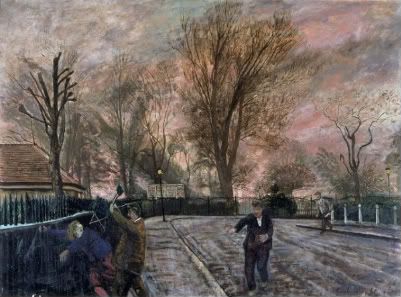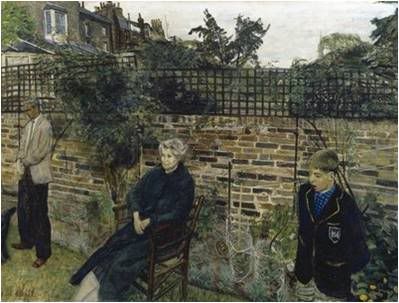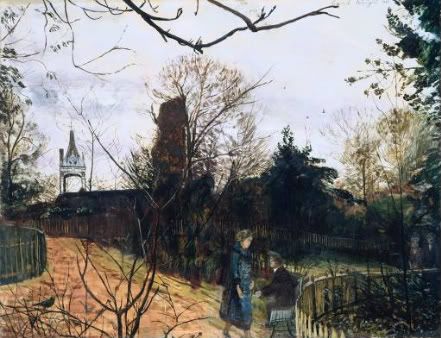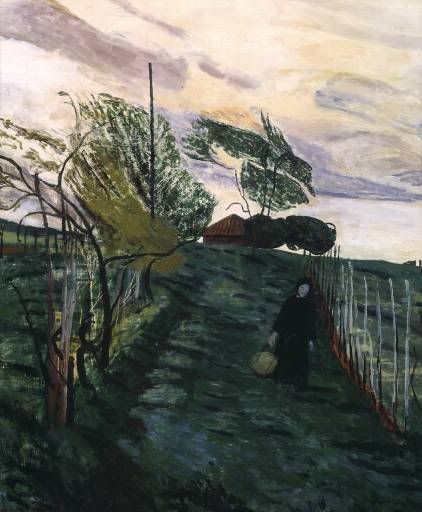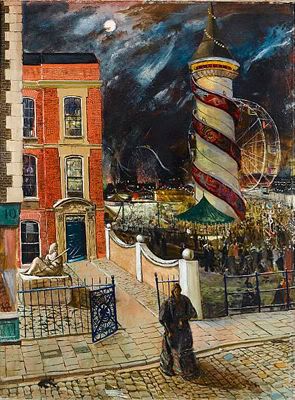 Top to bottom:
The World We Live In (1970-73), The Anger (1955), The Silence (1965), The Departing Angel (1961), The Rendezvous (1953), The Garden At Spencer Road (1982), Clapham Junction (1978), Sienese Landscape (1960-63), & The Fair (undated).