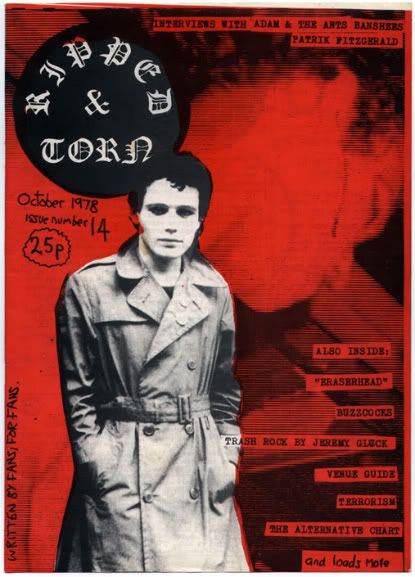 Circa 1978, The Ants were one of the country's greatest unsigned bands. Adam Ant, the punk rock epitome of literature's "wicked boy" at this point, was haemorrhaging tons of decadent & provocative songs, the band honing them to perfection during a protracted stretch of intense & tribalistic live performances (there's a terrific 1978 show from The Marquee
here
). In more than one instance I've heard period punk pundits claim that 1977 was a curiously sex-free "revolution", most of it's participants having indulged in too much amphetamine sulphate to engage in any kind of passionate post-pogo tryst, but The Ants certainly seem to have found plenty of time for (
ahem
) "fun" if Adam's tenaciously priapic lyrics are anything to go by. As you're probably already aware, Malcom McLaren swiped this version of The Ants from under Adam's unsuspecting nose for his rather half-baked Bow Wow Wow debacle ('cept for the brilliant Andy Warren - aka Kurt Van Den Bogarde - who fortuitously defected to The Monochrome Set & currently performs with the
Would-Be-Goods
). Sadly, now that Decca's much-delayed Young Man Rocking boxset seems unlikely to
ever
appear (I've no idea whether the cold feet responsible belong to Adam or the label), it's scurrilous archives like this one that ensure the seminal Antz banner remains aloft. AvANTi!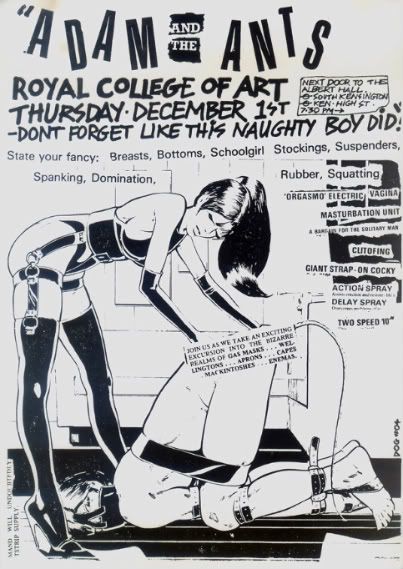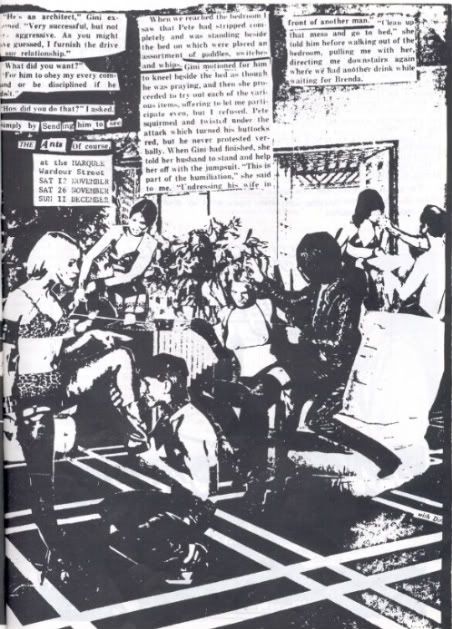 This exhaustive sequence of demos has been previously released under the title Who Taught You To Torture (a line from the classic "Whip In My Valise" of course) &, though it's not quite complete (no "Send A Letter To Jordan" or "Juanito The Bandito", though you can probably live without hearing the latter tbh), virtually every half decent pre-Do It, pre-Dirk Wears White Sox song is included. A mere handful of these tracks turned up,
very
nicely remastered, on the Antbox compilation a few years back (the excellence of which makes the cancellation of Young Man Rocking even more agonising), but that
still
leaves criminally discarded "lost" songs like "Il Duce", "Punk In The Supermarket"", "Mice In Freefall" & the titular "Dirk Wears White Sox" itself for you to swoon over. Though The Ants had ditched most of these songs by the time they came to record that debut LP (because they were worried about being forever typecast as kinky artschool Nazi fetishists?), Adam later milked these early recordings for numerous b-sides at the height of Antmania with Marco Pirroni on hand - hence you'll discover a blistering version of "Beat My Guest" if you flip "Stand & Deliver" over, a full-pelt "Fall-In" on "Antmusic"'s b-side, & the fantastically unpleasant "Red Scab" twinned with "Goody Two Shoes"(!). "Greta-X", another terrific seminal Ants number (not included here unfortunately), was remodelled as late as 1985, complimenting Adam's so-so "Vive Le Rock" single. Interestingly, "Fall In" is
so
early that it's actually been attributed to one of Adam's pre-Ants bands, The B-Sides - it's inclusion on the "Antmusic" 7" earned fellow B-Sider (& later sickeningly gifted Monochrome Set lead guitarist) Lester Square a co-write, which must've been worth a few bob I'd imagine? And that's genuine Antz headed notepaper reproduced immediately below - rather fetching, eh?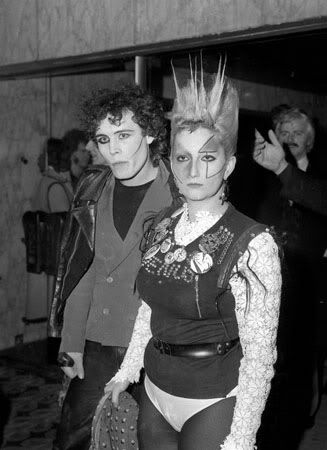 N.B. No idea where these files originated btw (I found them on Filecrop), but the original poster's sterling work warrants a friendly nippletweak at least...
Part 1 / Part 2