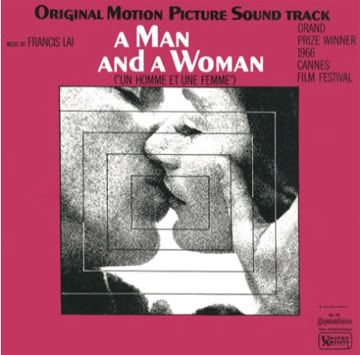 I've never seen Claude Lelouche's 1966 film, Un Homme Et Une Femme unfortunately, but I fell in love with the soundtrack LP the second as I spied the fantastic sleeve. Actually, it was Codeine's clever appropriation of the LP sleeve that I spotted initially. During a joint tour Euorpean tour with Bastro in 1991, Sub Pop issued a very limited tour 7" featuring both bands, Codeine's contribution being a rather fine cover of "A L'ombre de Nous" from Lai's original soundtrack. Though, on reflection, Bastro's side is far less interesting, this 45 remains one of the genuine obscurities in both Codeine & Bastro's back catalogues & is still really worth checking out if you're fond of either ensemble.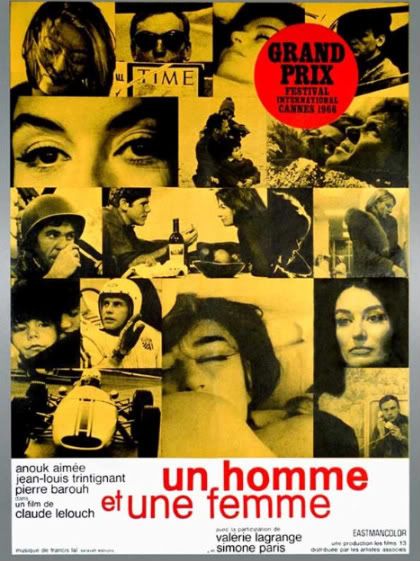 Un Homme Et Une Femme won both the Grand Prix award at Cannes & "Best Foreign Language Film" at the Academy Awards in 1966, while composer
Francis Lai
earned a "Best Original Score" nominations at the BAFTAs
&
the Golden Globes a year later. No doubt you'll recognise the elegant main theme from numerous crummy holiday magazine shows & suchlike ("
Dabadabada, dabadabada
", it's still occasionally wheeled out nowadays) but you'll probably be as surprised as I was to discover that the BBC also adapted the instrumental version of "Aujourd'hui C'est Toi" for
Panorama
in the 1970s. More than four decades on, Lai's score
still
sounds like a masterclass in chic Gallic melancholy...