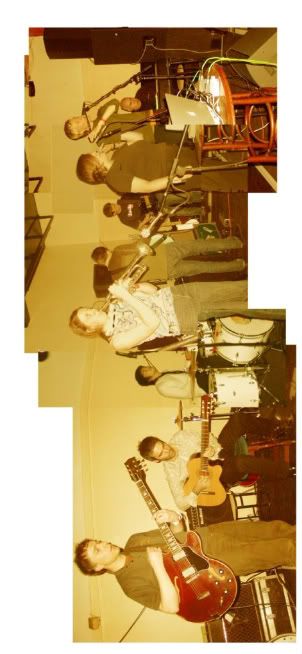 Nice to know that
The Pastels
are still out there somewhere, eh? It's now 13 years since their last "proper" album, 1997's Illumination, a siesta of Axl Rose proportions. Not to dismiss 2002's The Last Great Wilderness set - it's one of their loveliest records but is,
of course
, a soundtrack rather than a collection of Pastels songs. And their collaboration with
Tenniscoats
, though charming naturally, compromises The Pastels' core sound somewhat. I'm assuming that the lack of a new Pastels LP is down to their perfectionism rather than simple lethargy?
Currently comprised of just Stephen & Katrina, with a pool of occasional contributors constantly at hand, they're apparently "still working on a new LP for Domino", due Godsknowswhen. Perhaps these 3 charming songs will be on it? For want of a metaphor, I've turned to their Myspace page where they describe their "accidental sound" as "gentle clang" & "sudden suddenness", & who am I to take issue with that?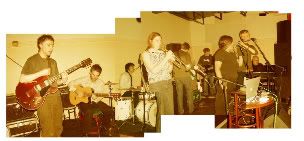 I've Still Got My Pastels Badge