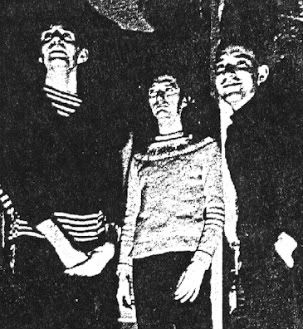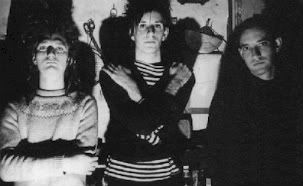 Another John Peel session. Scritti Politti's debut in fact, recorded on 5th December 1978 with Tony Wilson (
him again
) behind the desk. It's a prevailing misconception that the Peel session Rough Trade issued as the Work In Progress EP in 1979 was Scritti's first. Surprisingly it wasn't, though the same
original
line-up features on both: Green Gartside (vocals & guitar), Tom Morley (Drums) & Niall Jinks (bass). I've no idea why this inaugural set has been consistently overlooked as it's first-rate, very fractured & oblique, an unlikely amalgam of Canterbury prog, NYC No Wave & Marxist art school squat punk in fact. Despite Green's subsequent chagrin (he's since dismissed his music from this period as "
winceworthy
"), these songs wholly epitomise a thrilling, wildly experimental era of British independent music, & not rounding them up as part of the otherwise exemplary Early compilation was a
colossal
missed opportunity I think? It's a long journey from here to
Miles Davis
(via Robert Wyatt, Chaka Khan & an alleged heart attack, aged 23), but Green eventually managed it off
eventually
, of course...
● 5/12/78