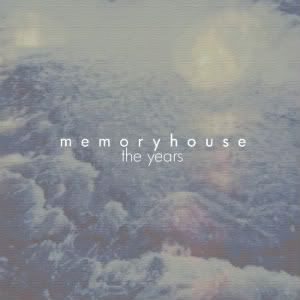 OK, it's not often that I post
new
music on here, so make the most of this...
Memoryhouse
are a somnambulant, hauntological boy/girl duo from Canada. I know next to nothing about them, 'cept that their names are Denise Nouvion & Evan Abeele (a photographer & a "neo-classical composer" respectively) & that their one (DL-only) EP to date, The Years, sounds like a Kendra Smith-fronted Broadcast channeling an ectoplasmic Boards Of Canada remix c/o Reed Richards'
Negative Zone
. Indie blogs'll inform you that Memoryhouse are "
hotly tipped practitioners of chillwave
" or "
blissed-out glo-fiers
" no doubt, but let's just label them good ol' fashioned psychedelia & be done with it, hmm? They've been giving these 4 hazy songs away for nothing c/o
Arcade Sound
for a few months now - their only
non
-virtual release to date, a 7" featuring 2 versions of "To The Lighthouse" on Inflated Records, has just been repressed on translucent blue vinyl & is available
here
. If there's one thing better than free music it's
good
free music, & The Years is marvellous throughout - I honestly can't stop playing it, Favourite New Band Alert, etc...
Update:
Memoryhouse later re-recorded this virtual E.P. in it's entirety for release on Sub Pop in 2011. Just to clarify, the versions posted here are the original self-released incarnations - you can purchase the "redux" edition
here
.