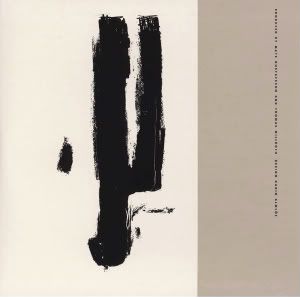 If Jim O'Rourke only entered your orbit via his collaborations with Wilco & Sonic Youth (both since terminated), the dizzying extent of his vast back catalogue must seem an awesome & daunting prospect. If you're confused & looking for a way in, start
here
perhaps. Or
anywhere
.
Though I don't pretend to be
anything
like an O'Rourke completist - I'm content to merely launch an occasional random guerrilla raid on his oeurve - I
am
a massive fan of his music. And though his phenomenal work rate suggests that he can probably knock out stuff like jim:computer:hotel in his sleep, O'Rourke has never failed to maintain a peerless level of quality control (if he
has
released a mediocre record then I've yet to hear it). I have to admit that I've always found this "
artist alone in a Holiday Inn with his Macbook
" mode of creativity fascinating anyway - not just O'Rourke's work, but work of that ilk generally. One of my favourite LPs this year (
so far
) is
Tim Hecker
's superb, & stylistically akin, Ravedeath 1972, listening to which led me directly back to O'Rourke's early 00's work.
jim:computer:hotel (subtitled "Chicago - Ystad") was recorded in Spring 2000 & commissioned/produced by Swedish artisans Mats Gustafsson & Thomas Millroth for their Olof Bright label. It was included in The Black Box, along with Sonic Youth's impossibly rare Without Kim CD, a booklet of Loren MazzaCane Connors' drawings, & much
more
. Released in an edition of 100 copies, The Black Box was sold at Ystsad Art Museum's Kulturburo 2000 exhibition/event, retailing at a hefty $500. It's contents, now a decade old, have yet to be reissued anywhere.