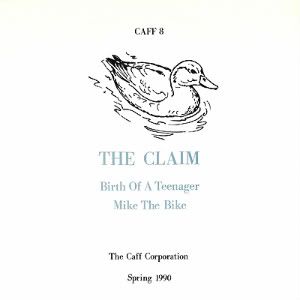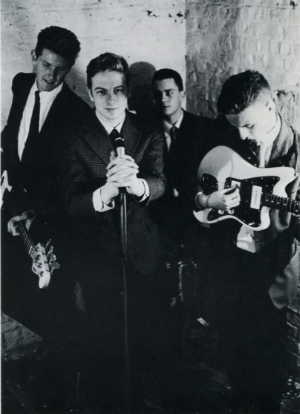 Contemporaries of The Dentists & The Prisoners, but frankly better than either, The Claim hailed from the unassuming Kent village of Cliffe to become a pivotal, if neglected, cog in the booming
Medway beat scene
of the mid-to-late 80s. They released a couple of LPs & a brace of EPs for a plethora of shortlived & ridiculously obscure provincial labels, of which This Pencil Was Obviously Sharpened By A Left Handed Indian Knife Thrower is probably the most renown. My favourite of their releases, possibly because of
Billy Childish
's exquisite linocut sleeve design, is this hard-to-find 45 on Bob Stanley's short lived Caff label. Another Medway stalwart, occasional Hangman poet
Vic Templar
, pops up overleaf, reading his eccentric "Mike The Bike" piece. Top notch.
The Claim were a melodic hybrid of classic early 60s Mersey guitar pop (ala The Milkshakes, etc) & the more intelligent end of C-86
"shambling"
scene (comparisons with
The Wolfhounds
might not be unreasonable). There was still a surfeit of
this kind of thing
knocking about when this single emerged in 1990, though much of it - Alan McGee's oft celebrated Biff Bang Pow, for instance - sounds awfully pedestrian today. The Claim, however, still sound surprisingly prescient - thanks, no doubt, to the consistently high quality of their songwriting. God knows why they didn't make it any bigger, though the dismaying lack of a (then) crucial Peel session might've had something to do with it? If you've not come across them before, give this superior single a listen & then bag yourself a copy of the excellent
Black Path
compilation, released by
Joe Foster
's laudable Rev-Ola concession a couple of years ago.
It
s
wings, sah!