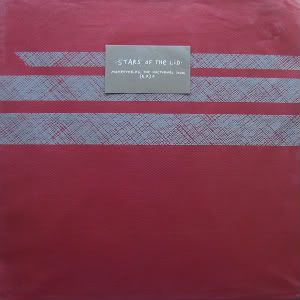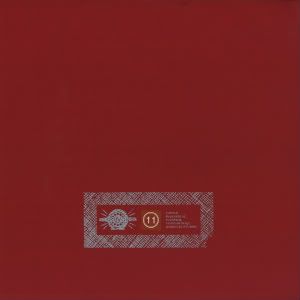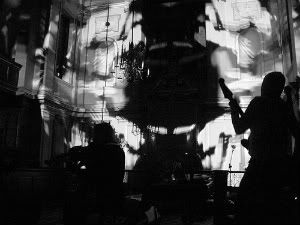 Texan duo Brian McBride & Adam Wiltzie have been creating minimal, drone-based soundscapes under the
Stars Of The Lid
banner since 1993, releasing their debut LP - Music For Nitrous Oxide - on Massachusetts based independent Sedimental in 1995. Inspired by Eric Satie's phonometric piano compositions, Eno's pioneering 1970s ambient experiments, Tangerine Dream's spaced-in improv & the farthest reaching explorations of Spacemen 3 & Robert Hampson's Main, Stars Of The Lid's music was initially recorded on a cheap domestic 4-track utilising heavily processed guitars, while avoiding keyboards & rhythm sections entirely.
Subsequent albums vastly expanded the scale of their synesthetic drift studies, broadening their musical palate to include undulating washes of effects laden strings, piano & horns, culminating in 2001's 2 hour long, triple disc masterpiece The Tired Sounds Of Stars Of The Lid, a triumph of hypnotic
kosmische
emptiness that's virtually a
Zeit
for the 21st century. Though lazy comparisons to Boards Of Canada abound (trust me, they've got
nothing
in common), to my ears The Tired Sounds Of... is more akin to an aural delineation of a Rothko canvas. Perhaps unsurprisingly, it took them 6 years to complete a follow-up. If you only buy one Stars Of The Lid record, make it
that
one.
Though most of their back catalogue has remained steadfastly
in
print, 1998's Maneuvering The Nocturnal Hum EP has become almost impossible to track down. Released on London's sadly defunct
Earworm
label in an edition of 750 copies, each sleeve individually hand silk-screened, some of it's contents had actually been in the can since as early as 1992. Adam Wiltzie: "
Side A is two old pieces crammed together in typical Lid fashion - the first 5 minutes is a piace Brian did for New York University student film superstar Dan Kem (a.k.a. Goldenboy) - the last 15 minutes is a piece that I started in '92 - it was originally slated for the Nitrous record, but didn't make the cut. The B-side is from the '96 Summer tour with Bedhead - Calgary still brings a smile to my face - everything sounded so warm & inviting, & the crowd noise seems to drone along with us...
". Play loud.