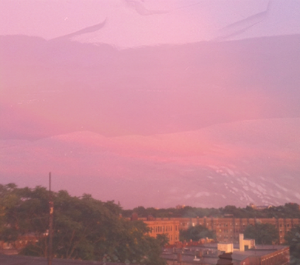 New music for the new year...
I chanced upon Super88's
"Ride Around Shining"
a few days ago, whilst aimlessly rooting around on Youtube, & fell in love with it in a flash. Though plainly inspired by Washed Out's faded Polaroid languor, & the sedative bliss of Memoryhouse's early bedroom recordings, this exceptional track harbours a darker strand of somnolent, Boards Of Canada-type tenebrosity, a suggestion of unsettling VHS retrospection that has more in common Twin Peaks than Miami Vice. Unfortunately, I know next to nothing about them - only that they're a duo, that they
possibly
originate from the Allston, MA area, & that they probably named themselves after
this
Boston supermarket
.
They're circulating a number of recordings for free at the moment, c/o their
Bandcamp
&
Soundcloud
accounts, so I've bundled a selection below for your perusal (I'm sure they won't mind). If you know anything else about them, or are a Super88 member, feel free to get in touch...