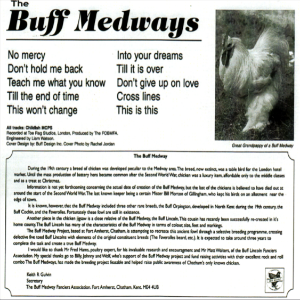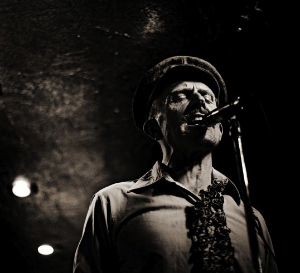 Several months ago, I promised that I'd share a few obscure or unavailable nuggets from the colossal Billy Childish back catalogue. Typically, it slipped my mind - I'm not getting any younger y'know - but my memory's now back on track (yes, I turned it off & on again, simple as that), so here's the first...
Named after an extinct breed of 19th century chicken, decked out in dashing Prussian army regalia, & paying explicit homage to The Jimi Hendrix Experience (on this inaugural outing
,
at least), The Buff Medways were Chatham Bill's first stop after he'd finally lain Thee Headcoats to rest. Though he'd return to his cherished Kinks & Who records for inspiration with subsequent Buffs LPs, this electrifying debut still sounds like their most impressive collection to me - vintage fuzz guitars hack out an improvised escape route through crackling valve amplifiers, the drum kit clatters & rattles like a dilapidated rag & bone buffet, while the backing vocalists reel off immaculate mucky pup Townsend impersonations. No frills, baby.
Recorded at Liam Watson's esteemed
Toe Rag
studios, This Is This was released by Vinyl Japan in 2001, but has been out of print since the label ceased trading a decade or so ago. The Buffs' line-up at that point comprised Billy on vocals & guitar, with ex-
Daggermen
/Masonics' bassist Johnny Barker, &
Wolf Howard
(previously of Armitage Shanks & The Kravin' As) on drums. They frequently achieve the impossible - of sounding more authentically "6Ts" than mnay
genuine
period bands - hereon, & every song's a killer. So it's crying shame that it's been out of print for so long - a used copy will currently set you back £25 or more.