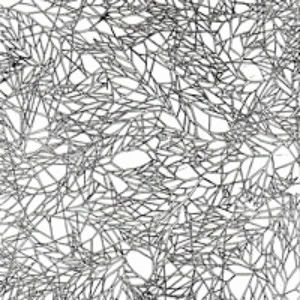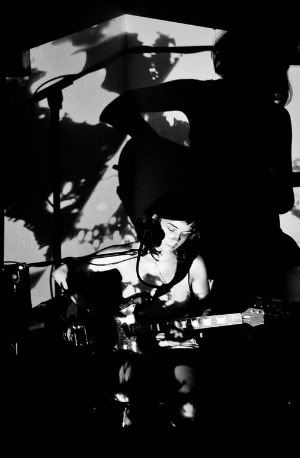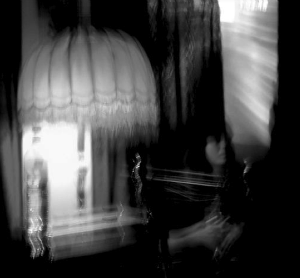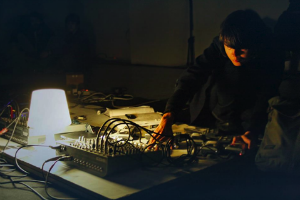 Interesting live shows have been few & far between here recently, but
Grouper
's performance at Nottingham's "naturally resonant"
Contemporary
gallery last weekend was
definitely
worth leaving the house for...
Steered by Portland, OR's elfin Liz Harris, Grouper operates in shadowy alcoves that might, until a few years ago, have been defined as "dark ambient", though her work effortlessly eludes all of the gauche clichés any mention of that conceited genre now tends to evoke. On Saturday evening, employing just a couple of dictaphones, a handful of boxed effects, & a small mixing desk, her thoughtful, meditative transitions (derived largely from heavily processed organ loops & rural field recordings I believe) fleetingly brought to mind the Arcadian drift of Eno's
Ambient 4: On Land
, though her tenebrous atmospheres were even
more
crepuscular, the vapourous hiss of her fogbound synths suggesting, at times, an intangible pastoral evil, or a chimeric journey beyond the mirror. Grouper's recent releases have found her experimenting with embryonic acoustic song structures - haunting semi-folk melodies immersed in a sunless brume of reverb & delay, overwhelmed by oblivion. Her
outstanding
Dragging A Dead Deer Up A Hill
album is the finest example of this spectral methodology thus far, & is probably the best point of entry for anybody unfamiliar with her work. Her entrancing Nottingham performance,
Violet Replacement
, recalled the foreboding, overcast dreamscapes of her earliest & most abstract work, all of which is now frustratingly out of print (as is,
already
, Violet Replacement itself).
Her tour support, the hitherto unknown (to me)
Diamond Catalog
, were somewhat less convincing: two shadowy figures (
yawn
) huddled around a laptop in furtive conversation, tentatively prodding an alien piece of software at apparent random & with little obvious idea of what direction it might be leading them. Their music - an annoying sonic bricolage of rasping basement yatter & clumping techno beats - & their persistent fiddling with the otic palette (some form of laptop-engendered ADD no doubt), merely irritated. Not dismal exactly, just ill conceived & curiously unengaging.
So, I'm posting two of Grouper's earliest releases - her eponymous 2005 debut, & the following year's He Knows EP. The former, a
slightly
reticent self-released CDr, reminds me of both
Zoviet France
&
Le Mystere des Voix Bulgares
(i.e. not bad for a first attempt!). It's 8 tracks, like the disc itself, were all originally unnamed, but were subsequently attributed titles by The Wire's David Keenan, on his
Volcanic Tongue
mail order site. The latter,
another
limited edition CDr, was released the following year on Collective Jyrk (r.i.p.) &, though quite short, is a personal favourite.