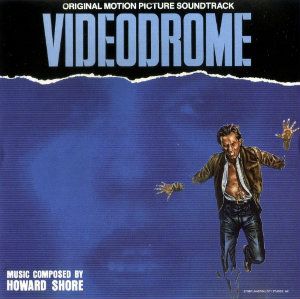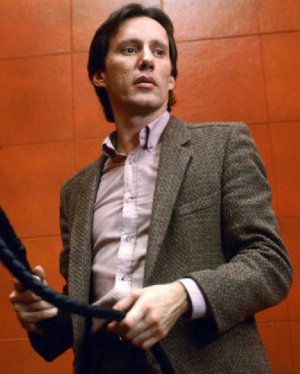 Quite unlike most soundtracks,
Howard Shore
's score for Videodrome - David Cronenberg's disquieting techno-surrealist masterpiece - stands up as a tenable recording in it's own right. Sullen & oppressive, Shore's arrangements skillfully integrate relatively traditional (i.e. "Hollywood"-ian) orchestration with dissonant electronic treatments - strings are manipulated to sound like ominous machinery drones or shattering glass, brass groans like crumpling metal (
trés
Ballardian!), & menacing voices chatter beneath a drifting tide of static - concocting an atmosphere of sick, desolate melancholy. The results, sounding not unlike
Karlheinz Stockhauen
's finest work (Gesang der Jünglinge, Mikrophonie, etc), occasionally echo the contemporaneous soundtrack work of late
Throbbing Gristle
& early
Coil
- both of whom collaborated on film with the late Derek Jarman, of course. Listening to in (aural) isolation, without recourse to it's intended visual cues, Shore's score could easily be mistaken for the work of one of the better known late 80s dark ambient ensembles, though - in all honesty - it's far better than any of them. Notably, Videodrome benefits from repeated listening - & how many (original) soundtracks can you
that
about?
While we're on the subject of Videodrome - is the original uncut edit of Cronenberg's benchmark film ever going to see the light of day, I wonder? Disappointingly, last year's Universal's Blu-ray reissue sourced the widely available R-rated edit, while Criterion's uncensored (& extras packed) edition remains increasingly difficult & expensive to locate. Aside from being the pinnacle of Cronenberg's antecedent "biological horror" celluloid cycle, Videodrome remains one of the most striking films of the 1980s &, with worrying rumours of a non-Cronenberg 21st century remake circulating once again (NOOOOO!!) , it's surely about time this frighteningly prescient, brilliantly insane film was afforded the veneration it deserves?