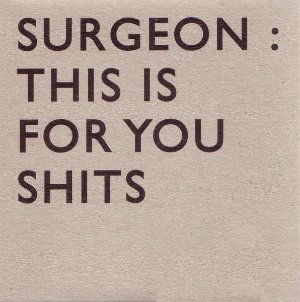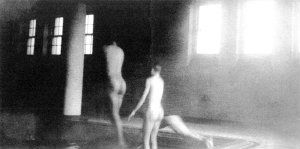 This Is For You Shits is one of a scant handful of mix tapes that Anthony Childs - aka Surgeon - has officially sanctioned to date. Released on Warp Records in a "
once only
" edition of 1000 sombrely packaged copies, it's been a sought after collector's item for some time.
Childs' is renown -
notorious
, even - for his left field tastes in acerbic electronic sound &, it probably goes without saying, This Is For You Shits is not your bog standard techno set. Incorporating intransigent selections from Autechre, Throbbing Gristle, Aphex Twin, Whitehouse, Squarepusher, British Murder Boys, Monolake, & Surgeon himself, it's abrasive surfaces & serrated edges make for a rather caustic 62 minutes.
The title, incidentally, is a Suicide reference - Alan Vega legendarily addressing the crowd as such during a particularly fraught late '70s performance of "Dream Baby Dream".
● Shits