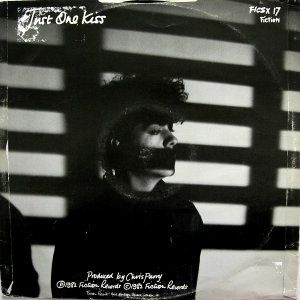 Being old - but not
that
old - the first Cure record I ever bought was a double pack copy of "The Hanging Garden", 50p from Woolworth's ex-chart bin. The second was "Let's Go to Bed" - another cheap as chips purchase, but this time as a terribly exotic 12" single, replete with impossibly extended "disco" versions. Not that blotchy 15 year old moi was frequenting too many discos, of course. Though I quickly realised that it wasn't one of Robert Smith's finer moments, it nonetheless remains one of my personal Cure favourites &, though I'm not generally prone to rose-tinted reminiscence, it affords a pleasant reflection on slightly clueless, burgeoning goth days. I must've spent a small fortune on Boots' hairspray back then (urgh) - I think it was my mum who taught me to backcomb my hair properly in the end!
Smith wrote "Let's Go to Bed" - a sarcastically upbeat deliberation on pop music's propensity for crass sexual imagery - while detoxing in The Lake District, recovering from from Pornography's oppressive visions & exhausting chemical excesses. Bassist Simon Gallup had departed at the end of the Fourteen Explicit Moments tour &, with Smith moonlighting as guitarist for Siouxsie & The Banshees, rumours persisted that The Cure - effectively just Smith & drummer Lol Tolhurst - had quietly disbanded. Ironically, on it's eventual release (on Fiction) in November 1982, "Let's Go to Bed" was the first in a long run of chart hits that would stretch into the 1990s. The b-side, "Just One Kiss", is far darker but just as good, & Smith has often expressed regret that it wasn't released as a single in it's own right.
To my knowledge, & despite a surfeit of Cure-related singles & oddities collections, neither of these protracted mixes has been officially reissued - give me a nudge if I'm mistaken.
Horrifically, "Let's Go to Bed"'s hook has recently been pillaged by R&B floozy Rihanna for her prurient "S&M" single. Do yourself a favour &
don't
look for it on Youtube.
● I don't care if you don't