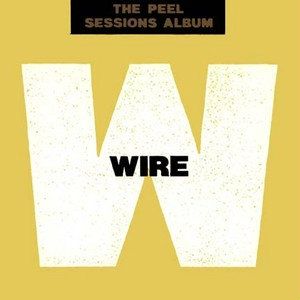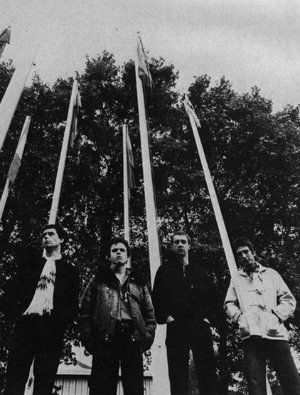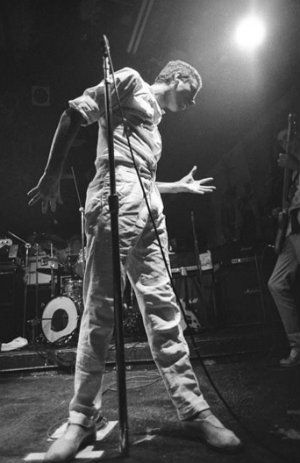 I originally posted Wire's Peel Sessions album a couple of years ago but, like so many other uploads of the period, it was unceremoniously laid to waste during last year's
exasperating
Megaupload brouhaha, & has remained off radar ever since.
What was so astonishing about Wire during the period these BBC recordings were made - i.e. terminal 1970s - was how
incredibly
fast they were evolving, certainly in relation to many of their trad-punk peers. Their January '78 debut, taped when Pink Flag was still only a couple of months old, suggested that they had already made significant progress towards formulating it's follow-up (& probable phase #1 masterpiece) Chairs Missing, & were eager to put their nascent Roxy-era recordings to one side. One song, an exercise in sneering discomfort titled "Culture Vultures", was lost during this transition & remains otherwise unavailable.
They seemed equally restless on their second appearance, which was broadcast just over six months later to promote Chairs Missing's release but which was composed exclusively of embryonic versions of songs that wouldn't officially see the light of day for a further 12 months, on their penultimate 154 album. On this second session, the "
Punk Floyd
" aspects that would ultimately be ridiculed by the narrower minded factions of the British music press had yet to be explored & incorporated, & Wire's operandi remained noticeably more minimalist & propulsive than on 154, though just as thought provoking - a view from
the other window
, perhaps?
The 3rd & final set here, comprised solely of the notorious "Crazy About Love", was recorded in September '79 - the same month that 154 finally emerged, though it bore little relation to the stately progressive electronic post-punk structures established thereon. 17 minutes long & totally improvised (opening line: "
A group of flies make a sludge denial while fiddling the weights
"), it set the coordinates for their suicidally experimental post-EMI/Harvest period, catalogued in grisly detail on Rough Trade's disobliging Document & Eyewitness collection. Due to popular demand (
it says 'ere
), "Crazy About Love" briefly appeared as a standalone 12", coupled with a wickedly bellicose reworking of "Our Swimmer" & some playfully enigmatic Dome-like odding & sodding. I've no idea if people were still buying Wire records in significant quantities by that point but, in retrospect, "Crazy About Love" was a bold move, if rather demanding of an audience already shell-shocked by D&E's frequently baffling Dadaist gestures.
Strange Fruit released these 3 benchmark sessions on vinyl & compact disc in 1989, & again in 1996, but both editions have since become relatively scarce.
n.b.
Click here
for a rather fine selection of phase #1 vintage Wire photographs, c/o Eugene Merinov.