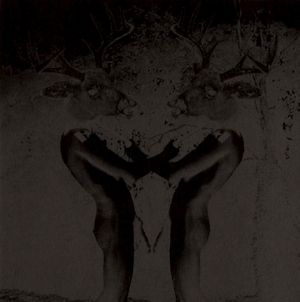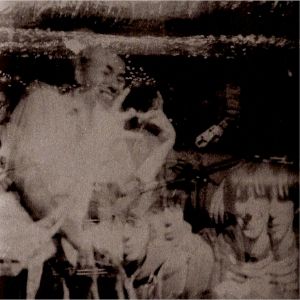 Monomania
, the latest album from Atlanta's Deerhunter, was released last week &, despite lingering concerns that they
surely
couldn't notch up a 4th knock-out LP in a row, it transpires that it's another marvellous effort - & just as good as 2010's benchmark Halycon Digest, in fact.
Labelling itself "nocturnal garage" (
cf.
"File under: Water"
, I suppose), Monomania is an oblique, twilit collision of the band's defiled fog of basement-taped distortion (it
does
sound uncannily like a demo in places) with lyricist Bradford Cox's semi-Burroughsian aggregations of troubled surreality - strung-out, lovesick verses spat though warped mirrors of phantasmal loneliness, crumpled Polaroid memories &, always, a raw & undefinable longing.
A lost boy in a mystery vortex.
Saudade.
Despite sharing a similar busted cassette fidelity, Monomania has surprisingly little in common with Turn It Up, Faggot, their visceral, erratic debut. For one thing, Cox & his cohorts have developed into much better songwriters in the intervening 8 years (agruably, some of the tracks on T.I.U.F. barely qualify as "songs" anyway). Though primarily eponymous, "turn it up, faggot" is printed in large letters down the sleeve's spine &, by default, has become the record's title. The phrase derives, incidentally/inevitably, from a heckle that was frequently hurled at the band during their early live shows (Cox has previously identified himself as "gay", but currently leads an asexual lifestyle).
T.I.U.F. was released in June 2005 on Atlanta's long-running emo/math label, Stickfigure Records. It was recorded over 2 days the previous July at Helium Studios, in Athens GA. Though Cox has distanced himself from the LP in recent years ("I hate that album, I really do. Liked it when we did it, but we were a young band - just really desperate to put something out - & I don't think we were ready"), ensuring that it's the only Deerhunter album that is not currently in print, it's certainly not the adolescent disaster area he's summarily dismissed it as (imagine: MBV-informed hardcore) & it's worthy of a cursory listen, at the very least.
n.b. Deerhunter were unceasingly prolific during this formative era, & an entire unreleased album from the same year as Turn It Up, Faggot - Carve Your Initials Into the Wall of the Night - has been posted online by the band themselves.