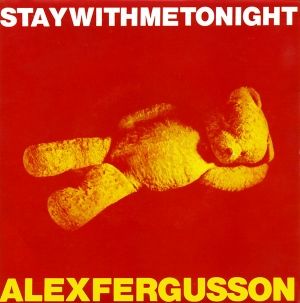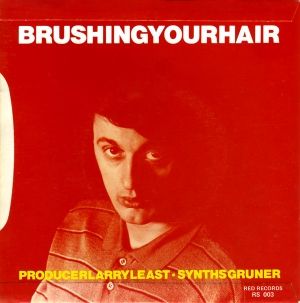 I've been listening to Alternative TV's unfairly neglected Strange Kicks LP almost constantly this week, having purchased it during a lightning visit to London to take in The V&A's marvellous
David Bowie Is...
exhibition. Customarily written-off as a final opportunistic cash-in on the maligned "ATV" mythos, it's quirkily melodic synth-based nouveau-pop songs proffered as striking an artistic volte-face from the band's preceding Vibing Up The Senile Man (an album that only now - 30+ years later - is beginning to be fully understood & appreciated) as
that
polarising set did from their debut, The Image Has Cracked.
In early 1981, ATV's Mark Perry was emerging from a prolific period of uncompromising & sometimes indecipherable experimentation - a cycle that encompassed his collaborations with The Door & The Window, The Good Missionaries, & The Reflections, & culminated in his remarkable solo effort, Snappy Turns. Bankrolled by long-suffering manager Miles Copeland (founder of the Deptford Fun City, Step Forward, & I.R.S. labels), who was on a financial roll due to The Police's prodigious chart success, Perry re-connected with ex-musical sparring partner Alex Fergusson - ATV's original & finest guitarist - who he'd fired in 1978 citing irrevocable personal differences. Mark Perry: "
(Strange Kicks) was my attempt to get Miles back on my side, because by that point I'd got so leftfield & weird, so out of it, Miles thought I'd gone mad, he thought I'd flipped
". Formerly a member of The Nobodies* with Sounds journalist-to-be (& fellow displaced Scot) Sandy Robertson, Fergusson assembled a string of decidedly wonky but potentially "chart friendly" backing tracks for Perry's pointedly confessional lyrics. Though it naturally sank without trace upon release, the disconcertingly "normal"
Strange Kicks
is actually one of the oddest & most enjoyable records either of them have had a hand in.
However, back in 1980, following his initial dismissal from ATV & fresh from a brief dalliance with smut-raking pop-biographers Fred & Judy Vermorel for the one-off
Cash Pussies
single, Fergusson had hooked up with keyboardist Alan Gruner (another ex-Cash Pussy who would also pop up on Strange Kicks) & Mute Records' Daniel Miller, the reclusive figure behind D.I.Y. synth-pop pioneers Silicon Teens & The Normal, who had also worked with William Bennett in his pre-Whitehouse project, Come. The result was this rather fabulous & unforgivably obscure 7" on Red Records - two concise & maniacally arpeggiating cold-wave nuggets that warrant immediate comparison with T.G.'s "United", Dorothy's brilliant "I Confess" (which Fergusson produced & co-wrote - needless to say, he got around a bit!) or virtually anything that Eric Radcliffe & John Fryer recorded at Blackwing Studios between 1979 & 1982. Fergusson's nasal, ingénue-like vocal is a nice touch too - it can't possibly have been his natural singing voice...
can it?
Overleaf, the amusingly titled "Brushing Your Hair" is a similarly throbbing instrumental piece & something of a hitherto uncharted minor classic, though I wouldn't be surprised if
Xeno & Oaklander
(for instance) had a reference copy filed away in their library. Both tracks were produced by Miller under his "Larry Least" nom de plume, a knowing wink in the direction of New Faces' Mickie Most, a largely forgotten proto-Cowell '70s prime time television "personality" & self-appointed arbiter of (bad) taste.
In lieu of offers to record a follow-up, Fergusson subsequently reconvened with Perry for Strange Kicks, then slipped off to co-found Psychic TV with Genesis P. Orridge (who had played drums in the embryonic Alternative TV) & Peter "Sleazy" Christopherson. He wouldn't release another solo record until the early '90s. Gruner, meanwhile, would shortly go on to work with Bonnie Tyler -
of all people
- during her Jim Steinman-directed mid-'80s pomp.
* Back in September 2006, in an installment of The Wire magazine's Rebellious Jukebox feature, G.P.O. alleges that "
The Nobodies played only one song which was "European Son" & they would play that for as long as they could, about an hour, & that was the entire set
". Sounds splendid!
●
Kim Fowley manipulated me