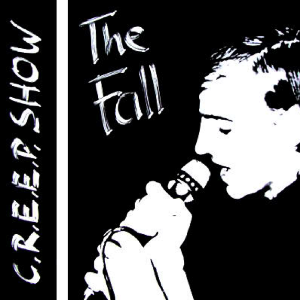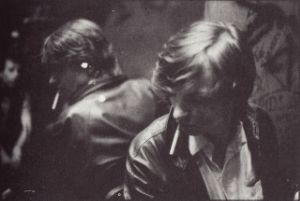 If you've ever wondered where the monstrously strung-out live version of "Neighbourhood of Infinity" that graced The Fall's Palace Of Swords Reversed compilation originated - "
It was the time of giant MOTHS
", etc - well,
now
you know. C.R.E.E.P. Show is a vinyl bootleg of dubious origin that I'd occasionally spy while thumbing though the racks of
a better class
of record shop back in the mid-to-late '80s. Sadly, I never owned it myself as copies never hung 'round for very long &, frankly, they were always
far
too expensive.
C.R.E.E.P. Show was taped at Munich's Alabamahalle on Wednesday 4th April 1984, 6 months prior to the release of The Wonderful & Frightening World Of... (still one of my all-time favourite Fall albums), with Brix on board, & a surfeit of exceptional new songs to show off. A brief synopsis: the classic "double Hanley" are line-up are on rattling fine form, Grant Showbiz invokes poltergeistian clouds of lysergic reverb via the mixing desk, & sound quality is superb as the L.P. is sourced from a public service Bayerischer Rundfunk broadcast.
Despite the reels (presumably) still sitting on a shelf in a West German radio archive somewhere, & taking into account the superabundance of sub-par semi-pirated live Fall albums that have surfaced since the '90s, C.R.E.E.P. Show has never been licensed for an official release. Worse yet, allegedly only 200 copies of the original L.P. were ever pressed. There's no accounting for taste, eh?
●
You don't last long on a diet of tea & toast