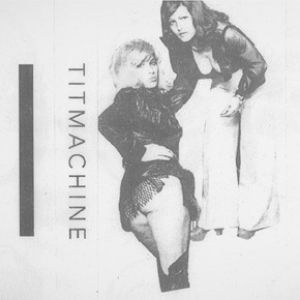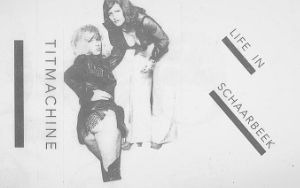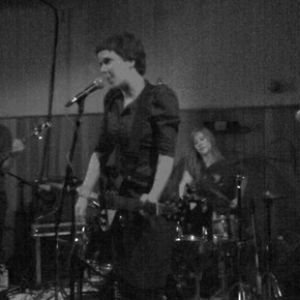 I dunno what happened to Titmachine - they released a couple of scarce & obnoxious 7"s on 1 or 2 appropriately obscure labels, played a handful of hair-raisingly shambolic cover-strewn live shows (thrilling & annoying cloistered blog-belching purists in equal measure), then conveniently vanished, leaving only this unreleased live e.p. & the pungent whiff of 1970s contact mag D.I.Y. porn-chic in their wake. Recent reconnaissance suggests that they may have been of Belgian origin, but that's little more than an educated guess. However, fans of Kleenex, Teenage Jesus & The Jerks, Scissor Girls, early Pussy Galore, & the first Palais Schaumburg album will undoubtedly find something to ruminate upon herein, I think?
Life In Schaarbeek was recorded at Café Le Student, Schaarbeek, Brussels on 5th May 2007, & was slated for release on Penthouse Hotplate (an off-shoot of the somewhat slippery Diskono label). Though the artwork was completed & the sleeves printed, it was shelved at the last minute, pending inclusion (no doubt) on Domino Records' funereally foreordained deluxe Titmachine boxed retrospective ("
7 discs, a 300 page hardback book, & 1" badge, & a set of flimsy, badly scanned postcards, packaged inside a over-sized nail-bedecked leather brassiere - retail price: £499.99
"), due November 2024. Hup!
●
Sex Bomb