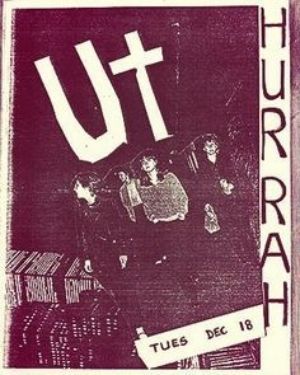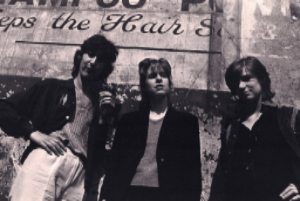 Though I was already a regular listener to Peel's show by the time
UT
recorded their first session for him, I've no recollection of him broadcasting it & was probably in the pub arguing about Echo & The Bunnymen when I should've been at home listening to it. That said, I expect I may have still considered their aloof abstractions slightly too challenging at that point - & too great a stylistic leap from my (then) beloved New Order, Sisters Of Mercy, & Three Johns. Even The Fall would've sounded unusually orthodox by comparison I thnk? It would be another year or so, following my discovery of Sonic Youth's Bad Moon Rising LP & its radical re-wiring of the electric guitar, before UT & I finally crossed paths.
It appears that a lot of other ardent tapers were similarly nonchalant as I've never managed to find a complete recording of UT's set - I've pieced this one together from 3 different sources, so you can expect some minor sonic turbulence, but the important thing is that it's complete.
Amusingly, the session was produced by Radio 2's Mark Radcliffe, who you're more likely to hear pontificating about archaic Manchester punk or extolling the (questionable) virtues of Elbow from Salford's garish MediaCity - an imperious glass citadel for corporate luvvies riding the BBC's licence fee gravy train - nowadays.
Track-list: Confidential / Absent Farmer / Tell It (Atomic Energy Pattern) / Phoenix.