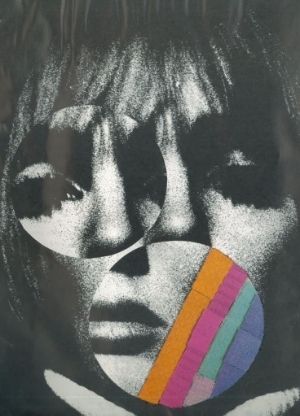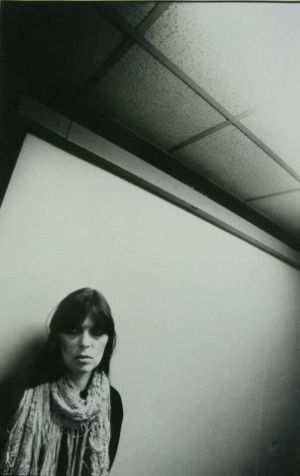 "
I don't have a home. (On my passport) it says "ohne festern Wohnsitz", which means "without a fixed address". And I prefer that, because it's like being married when you have a home. God, it's terrible. I lived on a ship, but I don't live there anymore. I live in Brixton now. Hell's Kitchen on the Lower East Side in New York is much more dangerous. When you live in a dangerous place, you also become increasingly dangerous. You might just wind up in jail.
I grew up on opera with my mother taking me when I was a child & it sort of got branded in my brain. But I always preferred jazz already, as a young adolescent I preferred jazz, free jazz. I met Bob Dylan & he sort of changed the idea that I had that I should only sing torrid, torrid songs, you know, love songs. I started singing Bob Dylan songs - when I was on three Ready, Steady, Go! shows in England, two Dylan songs & one Gordon Lightfoot song. (Dylan) sang me a number of songs when he used to baby-sit for my son, & so I asked him if I could have if I could sing that song, he sent me a demo with the melody & the lyrics. Dylan's manager, Albert (Grossman) bought me a ticket & said I should come over there (to America). That's how I met Andy again, whom I'd met previously in Paris. I only wanted to be with the underground people, I wasn't interested in fashion anymore, & I also had studied acting with Lee Strasberg, which helped me a lot to sort of discover myself like all young people always have to discover themselves.
(Jim Morrison), he was my soul brother. He taught me to write songs. I never thought that I could. He really inspired me a lot. It was like looking in a mirror then. Musically, I might get inspired by Egyptian music, & some Pakistani music. Arab music. I love Arabic music. Music like Philip Glass, Stockhausen, Steve Reich, I love that too. I want to write more songs in India. I'll stop there for a month. Then I have to go to England & continue singing. I would have liked to have gone to the Amazon river, just sail along & record my record there with the drumming..
." - Extracts from an interview by Steven Walker, Melbourne, 19th February 1986.
Set-list:
My Heart is Empty / Purple Lips / Procession / Harry Hudson / Janitor of Lunacy / König / Frozen Warnings / You Forgot to Answer / I'll Be Your Mirror / Tanamore / Eulogy to Lenny Bruce /
Fearfully in Danger / Genghis Khan.
● Das lied vom einsamen mädchen