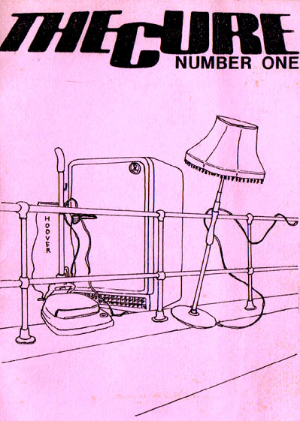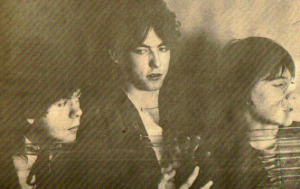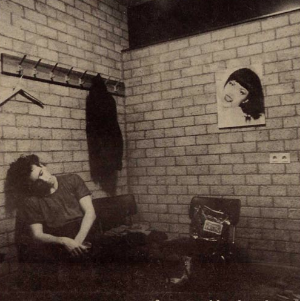 "
"It's fun watching people disintegrate." C'est la bloody vie. Crumpled in the back seats of a minibus erratically bumping & grinding through the wasted plains of Benelux. Acne, dirty clothes & hotel rooms. Unglamourous "sufferings". The pitfalls of this falsified situation. A bedroom-bound school band sensible enough to remember & retain the aura & values of those Saturday gigs in the church hall - uncluttered & direct. Dancing down the lonely aisle of my teens, only to be stopped in my tracks by the eerie cascade of Seventeen Seconds. Morbid, hateful, tender & frightened. Growing up in public, exploring & expanding the grey matters of one black & white incident, canning a mood & repeating it relentlessly in the bedsits of (other) young lovers. Sometimes it's hard to believe all that sound is emanating from just the 3 figures washed in the alternating blue, white, red, green floods of light. "All Cats Are Grey" drifts by through the clouds of dope smoke hanging in the hall. I close my eyes & think of Hawkwind, the Buzzcocks, Pink Floyd, Joy Division. "I'm still not sure what people make of us. We did a gig with The Fall, & Mark E. Smith just sat there saying we were a bunch of art school wankers, & there he was going through the same old motions, pissing himself up to bring out his feelings. Who's totally wired?"
" - Excerpts from Playing For Today, an article by Simon Dwyer, Sounds, 8th November 1980.
Side 1:
The Holy Hour / Play For Today / Three Imaginary Boys / Primary / 10:15 Saturday Night / Accuracy / In Your House / At Night;
Side 2:
M / Fire in Cairo / Boys Don't Cry / Another Day / Jumping Someone Else's Train / Another Journey By Train / Grinding Halt / A Forest / Seventeen Seconds.
● Everything's coming to a grinding halt